NATIONAL SHETLAND SHEEPDOG RESCUE OF CANADA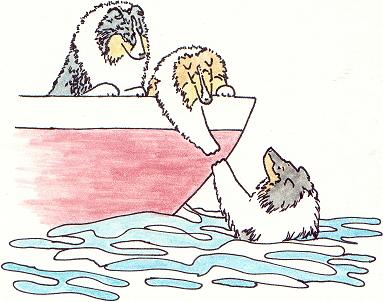 National Rescue Information
***Should you feel you may be able to contribute to Canada Sheltie Rescue in any capacity, please contact your local rescue representative.***
A National Rescue program is needed to help all shelties in Canada, to assist & Fund each area that exists in Canada
What is rescue?
Rescue is here to assist with any sheltie needing to be rehomed due to whatever circumstances the family has, or if a sheltie is lost, found and no one is found as the owner
We deal with Pound's, Humane Society's, All Breed Rescues & assist in fostering these shelties in foster homes, till the sheltie can be re homed forever in a new home
Sheltie Rescue is a non profit, funded basically on donations and fundraising, to assist all shelties in canada. When a Sheltie is taken into foster care, it is needing vet attention, with possibly hundreds of dollars in care. The sheltie is spayed or neutered, updated vacinations, Heartworm tested, and microchipped.
We feel that all shelties young or old, non pure bred/papered deserve a second chance
Please see our list of volunteer's in your area if you are needing assistance with your sheltie, or you would like to donate to our cause
Contact us if you would like to adopt a sheltie in Canada
There is always a need for Food, crates, blankets, and of course Volunteer's to foster care, do home visits for possible home evaluations, and transports across canada
MANITOBA SHELTIE RESCUE
Manitoba sheltie rescue is always looking for foster homes for our program. With no local area club assistance, we are always looking for fosters & assistance in this area
Available Shelties in Manitoba

SOUTHERN ONTARIO SHELTIE RESCUE
KATHIE PERRON HEADS RESCUE IN THE PROVINCE OF ONTARIO. FOR FUTHER INFORMATION CLICK ON THEIR OWN SITE
CLICK HERE FOR SOUTHERN ONTARIO SHELTIE RESCUE

ALBERTA SHELTIE RESCUE
EMAIL ALBERTA RESCUE
ALBERTA WEBSITE
FOR ALBERTA SHELTIE RESCUE PETFINDER SITE CLICK HERE

FOR BRITISH COLUMBIA
Helen Ribble - phone 250 758 1781 Email

FOR ANY AREA OF CANADA PLEASE CONTACT MICHELLE ROGOWSKI NATIONAL RESCUE CO-ORDINATOR